Security
Systems
Our goal is to provide our customers a wide range of specialized services with a complete security solution.
Most companies have realized that the surveillance and sites monitoring is not a luxury but an essential necessity. Installing CCTV from ALPHA ASPIS SECURITY creates new dimensions in the field of security.


Cameras and high quality equipment detect and record any movement in the protected area. At the same time the image is transmitted to a local or remote monitoring station, either wired or wirelessly.
The ALPHA ASPIS SECURITY system and security services company supports a range of electronic systems able to cope with the most modern and complex demands.


ALPHA ASPIS SECURITY embraces new technologies and connects its systems with a monitoring Station on 24-hour bases which increases safety while reduces the possibility of any risk.
Current working conditions have intensified the need for security of people and assets of each company. Electronic Access Control that the ALPHA ASPIS SECURITY suggests is very simple to use and provides discreet and effective control of the protected site. This control method, makes use of electronic devices called card readers that are appropriately programmed in order to open doors.


For the staff of any organization, Access Control means easy access to the workplace with the use of a single card which has imprinted the information and access level of its holder


For the company's administration, Access Control means safety of personnel, protection of corporate assets and the possibility of using a work time monitoring system (time & attendance management) providing useful information and connectivity with payroll.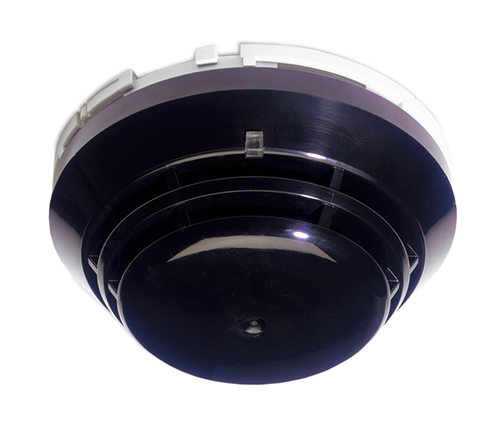 Fire detection system is called a group of devices that are designed to Provide an early warning on fire detection by using sound, visual and other means as an alarm


The purpose of the installation of an automatic fire detection system is to early detect the fire and sound the alarm (internal and external) in the field and activate the fire extinguishing installations. The alarm is given by sound or visual media in the controlled area or in a display panel mounted on a special control room.


A fire detection system consists of the following key elements:

• The central system control panel

• The components of fire detection

• The indicator means and signaling


The indicator means and signaling

All those devices that when enabled, alert us for possible fire occurrence, they include audio and visual signaling devices.




•Fire Siren: It is an important part of any fire protection system because when activated by the panel, it produces the characteristic sound of fire alarm in order to warn the public for a possible site evacuation. All fire sirens of the same system must have a similar sound and differ from other audio devices used for other purposes.

• Fire Bell: It is used as an alternative for the fire siren, producing the characteristic sound. It is red with a diameter of 150 - 200mm. Sometimes used in combination with the fire sirens to indicate a different level alarm (eg fire sirens for simple fire and fire bells for extinguishing areas).

• Fire Beacon: Used along with sirens or bells for visual signaling. There are several styles, with filament lamp, rotating and with XENON lamp. Today, in order to reduce consumption, most of them are produced with LED's high luminosity.